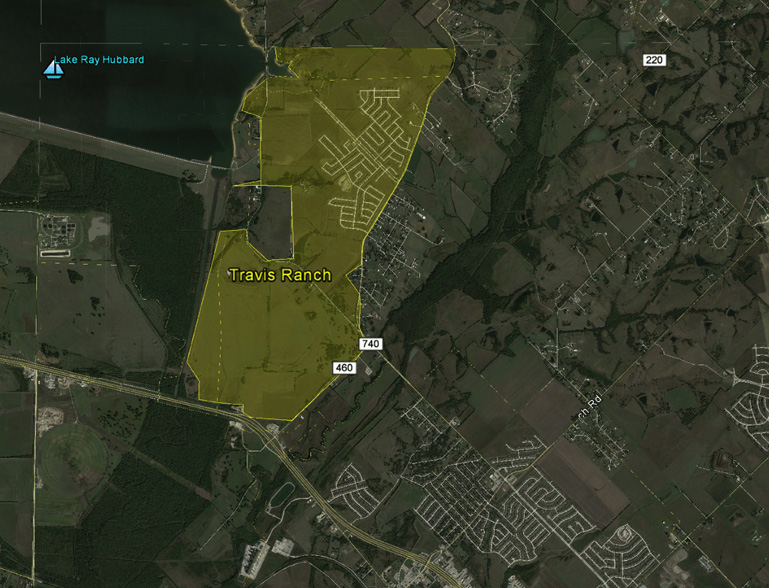 Travis Ranch
Location: Kaufman County, Texas
Summary: ~3,950 Single Family Lot Development
Services Performed:
Development
Brokerage
Asset Management
Public & Private Infrastructure
Municipality:
City of Dallas, Heath, Forney, Mesquite Extraterritorial Jurisdiction
Kaufman County Municipal Utility Districts # 5,6, & 7
Size of Project:
Encompasses over 2,700 acres
Current Lots Developed/Under Construction: ~3,100
Total Future Lots: ~850
Specific Infrastructure :
Coordinated with local water providers and negotiated/constructed ground storage facilities and a pump station as well as transmission lines for the provider
Coordinated with local sewer providers to build a lift station that flows into a regional facility
Summary:
Scarborough served as the original Developer/Owner's representative for Travis Ranch in 2003. Scarborough negotiated with local water and sewer providers to provide water and sewer capacity to serve the project.
Currently, Scarborough serves as the Development Manager assisting/handling all facets of the development including brokerage, construction management, bond packages, lot closings, and municipality expansion.